It can happen to anyone.
Thousands of Americans suffer catastrophic events such as traumatic brain injuries, stroked, aneurysms and spinal cord injuries each year.
Recovery is possible with adequate rehabilitation.
While Oklahoma's healthcare system can save lives of those impacted in the acute care stage, beyond that, the state is greatly lacking in resources for survivors to go from being alive to having a life again. The Brain Injury Recovery Foundation will help fill the current gap in resources by supporting individuals, their families, and caregivers from the time of the injury throughout the recovery process.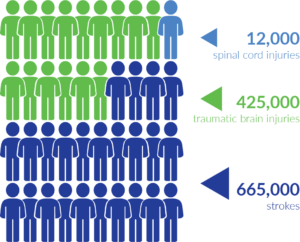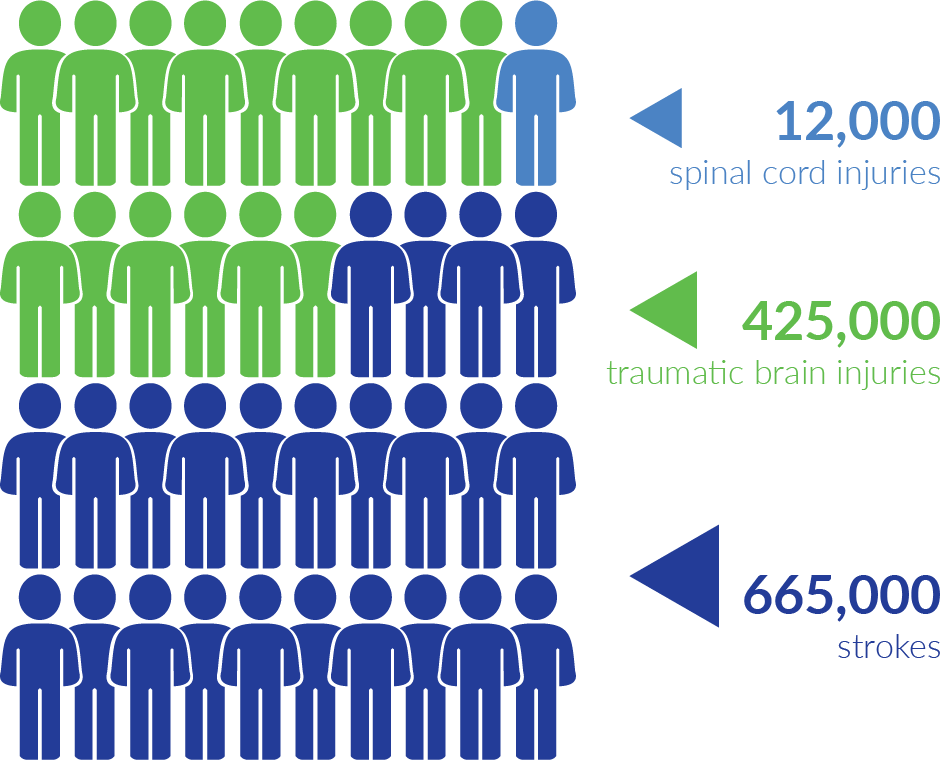 The mission for DEFY Neuro Rehab is to provide the opportunity for affordable, life-long health and recovery through aggressive, activity-based therapy (ABT) recovery programs in Tulsa, Oklahoma for people suffering from neurological injuries such as:
Traumatic Brain Injury

Stroke

Spinal Cord Injury

Amputation

Multiple Sclerosis

 
Our Mission
The Brain Injury Recovery Foundation is a 501(c)(3) Non Profit Organization whose mission is to support those who have suffered Brain or Neurological Injuries as well as their family, friends and caregivers by providing programs for Advocacy, Grants and Rehabilitation built to meet their specific needs so that they can achieve their goals.
We need your help to make a difference in the lives of so many that are often neglected!
Together, we can change the lives of brain injury and spinal cord injuries families.  Please consider donating to our programs or getting involved with one of our events.